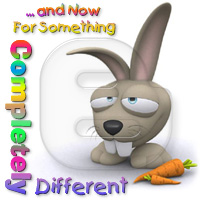 Now THERE is a question! This is a realistic concern at the start of every involved project. But how does one address this concern when it is genuinely voiced halfway through a months-long project that is succeeding and on schedule?
We live in a society where an entire family meal can be ordered from a computer and delivered piping hot to one's front door in less than half an hour. Want a movie with that? The flick of your choosing is just a few remote clicks away and can be ready for viewing within seconds. It's called immediate gratification and a lifestyle expectation that can unfortunately spill over into the business world as a scheduling expectation.
Welcome to the machine.
I consider myself fortunate. The vast majority of attorneys with whom I've worked over my career have chosen to grasp the realities of "how long." They are the best! It is mutually understood that an agreed-upon six-month project is in fact going to take six months to complete, and they don't get impatient once the scope of their request begins taking shape. The key is two-way communication so understanding becomes the perception, not the other way around. Barring unforeseen circumstances, all expectations are synchronized to the agreed-upon project schedule and its milestones. At least that's how it's drawn up.
Notice I used the term "agreed-upon" twice in the preceding paragraph. This article describes a recent situation I was tasked to resolve and illustrates how predisposition can effect agreed-upon scheduling.
An attorney from a small but established firm was concerned that a legal assistant's work on a particular action was taking too long and being performed in a substandard fashion. The legal assistant felt she wasn't being allowed enough time to complete the action, let alone complete it to the firm's standards. Let's explore the key points in this one.
Point number one: an in-depth interview with the legal assistant indicated that she was in need of additional training. A conscientious worker, the assistant was simply tasked with completing a project that was too advanced for her skill set.
The second point came to light after discussions with the attorney. The attorney's deadline expectations were in fact unrealistic. Even for legal assistants who are highly trained and could meet his technical expectations in their sleep.
THE SOLUTION?
The fixes for these were simple but by no means easy. Additional training for the legal assistant (which she welcomed wholeheartedly) and more communication between the legal assistant and the attorney were first on the agenda. The legal assistant was tasked with apprising the attorney on the status of her projects early and often, especially when handling the more technical aspects. If help or advice was needed, she promised to suck it up and ask her attorney for it. Guessing was now (and always should be) off limits.
To keep the attorney-staff working relationship in balance, the attorney agreed to make himself available to mentor his staff whenever necessary. This would ultimately provide him with a better understanding of their capabilities, of how his workforce realistically performed each and every step in the process. Armed with this knowledge, the attorney could assign project deadlines with increased accuracy and confidence as well as provide career growth for his employees.
They now had a working method for project scheduling. Previously unknown performance variables became known, and subsequent planning included proper allowances for additional time so work would be completed to the firm's standards.
Almost…
AND NOW FOR SOMETHING COMPLETELY DIFFERENT
As one might surmise, the common thread in this issue was employee output not meeting the firm's standards. So once their lines of internal communication opened up, I inquired about these all-important standards – only to find out there weren't any. Point number three and a really big one.
Intellectual Property is highly specialized. In their defense, IP attorneys are technologists, engineers or scientists who are degreed in the technical fields in which they practice. They're brainiacs. But only a small percentage have business administration backgrounds beyond departmental management. So as new principals or partners of their own small business entity, defining and implementing the infrastructure then documenting how everything works for their employees can be an overwhelming experience. For some it's simply undiscovered territory. But I digress…
Weeks of extensive discussions with the principals ensued. Much needed written job descriptions, employee work schedules, performance evaluations, compensation structures, personal conduct policies as well as workflow procedures and quality control standards were fully explored.
Following more than a dozen meetings, the principals concluded that having a defined and reliable infrastructure in place was a good idea. But they wanted it fully customized to meet their specific needs, not transcribed from a boilerplate. So agreements were reached on what it would look like, what needed to be done, as well as an eight month timetable for implementing the entire system.
After a month of witnessing first hand the daunting scope of the project, the client reconsidered and chose to not proceed further. Soon after this decision, internal issues began cropping up again. So they reopened the project, but this time preferring an abbreviated and more simplified version.
Outlines for the new revision were submitted and agreed upon. During this time, I was able to help the firm re-establish communications within their chain-of-command. Working in harmony once more, the principals again decided that the whole thing was just too complex and shut the program down. Internally it was cited that the interim results were not meeting their standards.
So I set our agreements aside and inquired about those standards…
IT IS WHAT IT IS
For some no amount of education, problem solving or action planning will make an impression. I have witnessed too many cases where it took a client filing for malpractice before a law firm was shocked into fixing what needed to be fixed. How much pain is endured before the light bulb goes on is entirely their choice. In these situations all one can do is be there for them when all hell breaks loose.
So for my readers who are confronted with the option of working or consulting for an organization that shoots from the hip… beware. Bad habits are hard to break. Do your homework and have scalable plans, especially if you contract your services. Learn everything you can about what they have, want and need so you can perform your job to the best of your ability. Don't be afraid to ask detailed questions up front, and be even more adamant about getting answers that make sense to you.
Be mentally tough and flexible. Just because a prospective client or employer indicates that they need your services doesn't necessarily mean they actually want your services. 
Welcome to the machine.
One Response to "It's Going To Take How Long?"